1. 101: How can brands attract attention to their WeChat articles? What is WeChat content design options, format & layout? How can WeChat Articles be optimized to convert better?
WeChat as a media portal for businesses to broadcast content to their audience
When creating WeChat content, the goal is to make sure people want to read and engage with it.
Content strategy on WeChat
Tips, tactics and best practices to create WeChat content that converts
When creating content for WeChat, it should optimize to generate engagement and conversion against a defined objective – what do you want your readers to do when landing on your piece of content?
Regulations on the published content
Learn more about the WeChat rules and regulations that any marketing content published in the WeChat ecosystem must comply: + WeChat Rules and Marketing Restrictions
All in one place – essential reports to learn the basics
---
---
How to create, format and design WeChat Article – Further readings
---
2. The Elephant in the room: WeChat content is increasingly challenging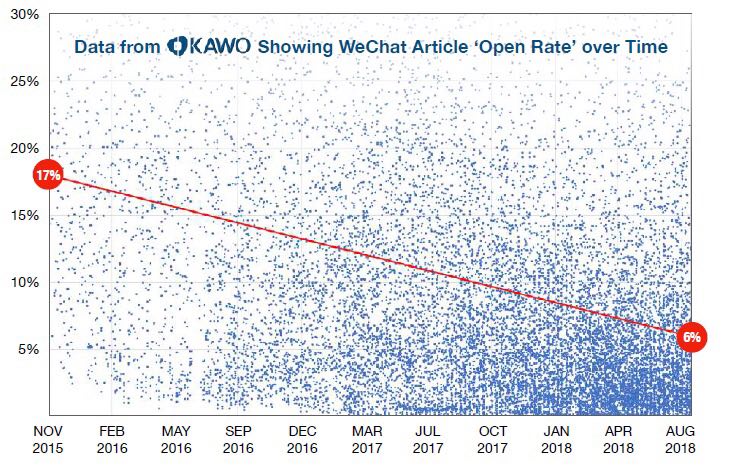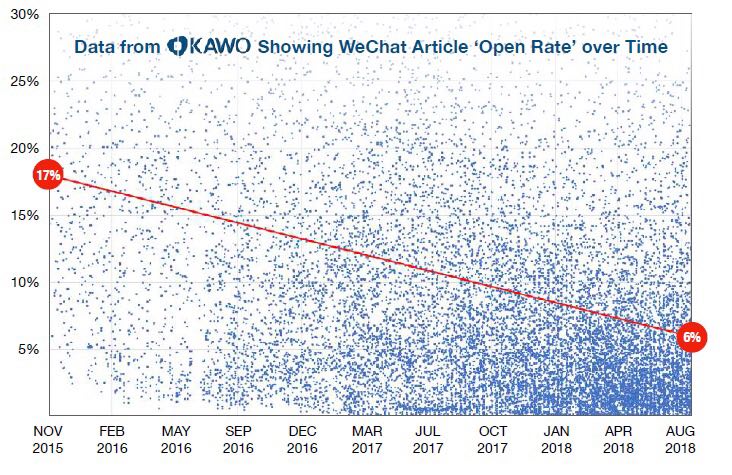 3. Publication and review Calendar to broadcast relevant information in the right timing
4. Updates and timeline on WeChat Article design and creation
Date
Updates
Source
May 2018
Reinforcing position in favour of content creators

By clicking on the author's name (either at the top of the article on the name or at the bottom of the picture), the user is taken to a page with some basic demographic info about the author and other articles from him/her.
LinkedIn – Oilivia Plotnick
December 2017
Improved readability of the Wechat content cover
Kawo
5. Data to put perspective in the content strategy
| | | |
| --- | --- | --- |
| Date | Updates | Source / more details |
| January 2018 | In the past 3 years WeChat article engagement has dropped from 17% to 6%. There's now 15 million sub accounts compared to 1.5m | Graphics |
Access to more data and insights on WeChat: + WeChat data, insights and statistics: user profile, behaviours, usages, market trends