As many foreign brands learn the hard way, WeChat brand registration is a prerequisite to avoid having your trademark being hijacked: someone setting up a WeChat account named after your brand can easily capture traffic from users searching from your name (see example below)!
1. Register your trademark with WeChat to avoid traffic hijacking
As WeChat account names are attributed on a first come first served basis, hijacking of international brands on WeChat is very common. "Verified" account only means Tencent has verified the business registering the account is genuine. Registering your trademark is an additional guarantee for WeChat users that they are actually interacting with the brand.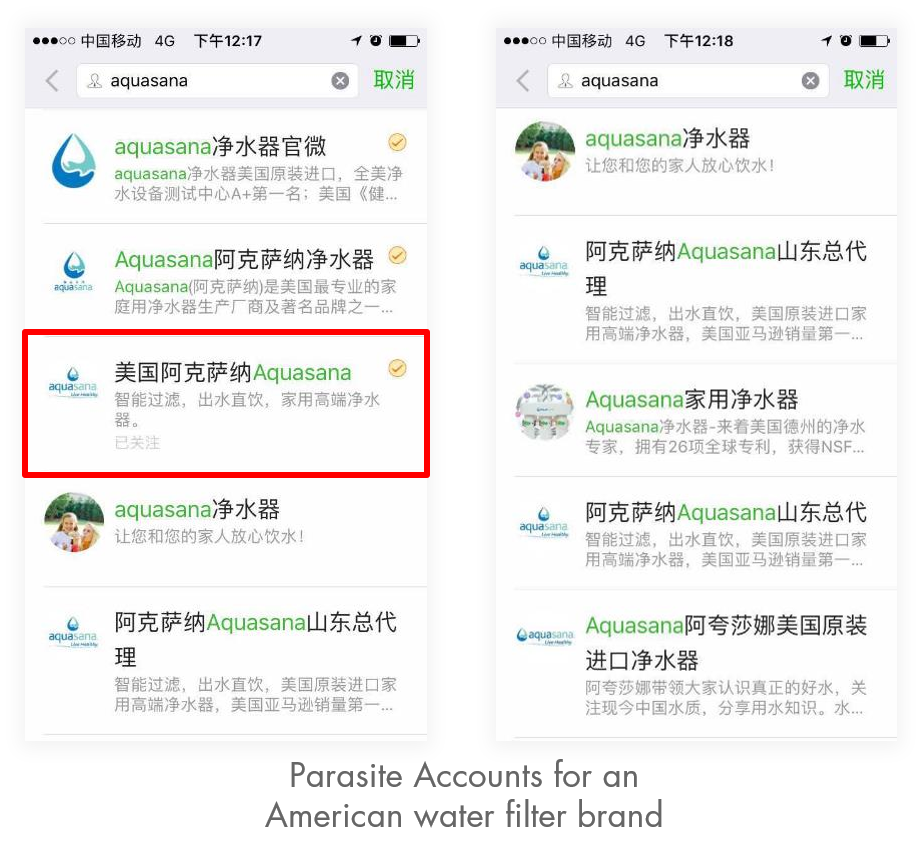 Here is what a registered brand looks like vs. a regular verified account.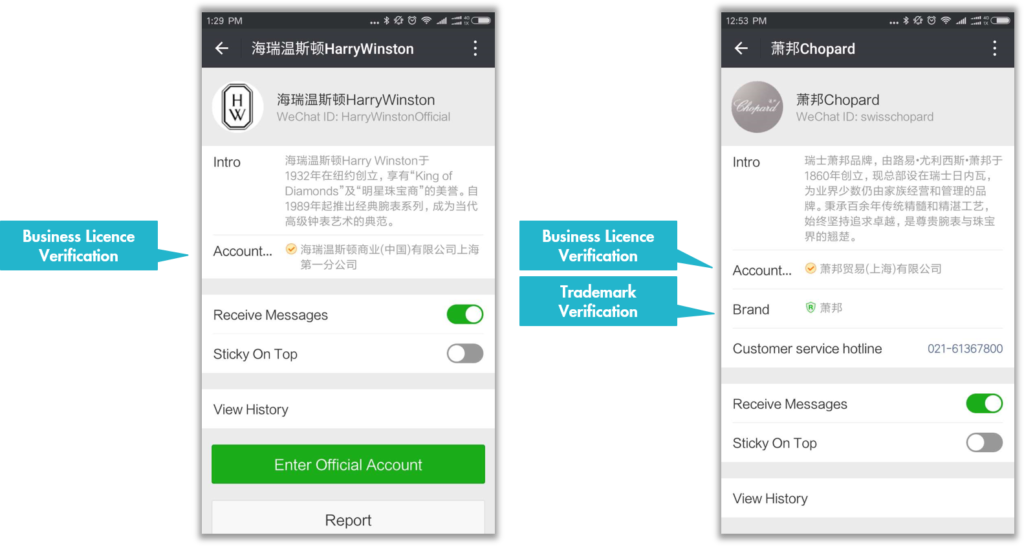 2. How to register your trademark?
| | | |
| --- | --- | --- |
| Steps & info required | 申请商标保护认证 | Source |
| Trademark registration certificate (or with Signed and chopped WeChat Application Form if you are a trademark licensee) | 《商标注册证书》或和授权运营书 | Link |
| When going for trademark protection registration, the wechat account needs to be named after trademark | 目前有3种命名方式,分别是商标名,媒体名、自选词汇。若需要对外显示商标保护,在命名时,选择商标命名方式。 | Link |
| Cost = none | 申请费用 | |
| Approval delay | 审核通过耗时 | Not shared by Tencent |
3. WeChat trademark registration is a prerequisite to set up your brand zone
Once registration is successful, go the extra mile and set up your WeChat brand zone. Learn more about it: + WeChat Brand Zone: extend your WeChat presence by taking over the first search result
4. Tencent's official guidelines on brand protection on WeChat