Many online content creators continue to seek solutions to create a stable stream of income as well as capture the market share of readers. The implementation of paywalls is one strategy they can use to generate revenue and WeChat is experimenting with this idea to help publishers big and small monetize their content by providing content creator and bloggers with the WeChat Paywall.
With WeChat being a popular channel for consuming information and Chinese mobile internet users showing a willingness to pay for quality content, this could be a feature that is here to stay. Paid subscriptions have become a steadily growing trend in China for content platforms.
What is WeChat Paywall?
In terms of WeChat marketing, a paywall is a system designed to monetize content by preventing users from having access without having to pay a fee to view. This feature gives content writers a chance to make additional income and encourages them to continue to create original content.
So WeChat Paywall allows users to read a first section of the WeChat article but then be prompted to pay to read the rest.
This feature is optional.
This feature is ONLY available for subscription accounts for now.
Pre-requisite: the public account must be verified.
The main use case is the WeChat Official Accounts creating high-quality content with loyal readerships. So article publishes will be able to make complementary revenue.
This paywall can be relevant as the convergence of the popularity of micro-payments on WeChat through the practice of sending lucky money
the significant growth of the short video APP industry segment
the increasing popularity of this medium
The WeChat paywall feature supports both iOS and Android devices.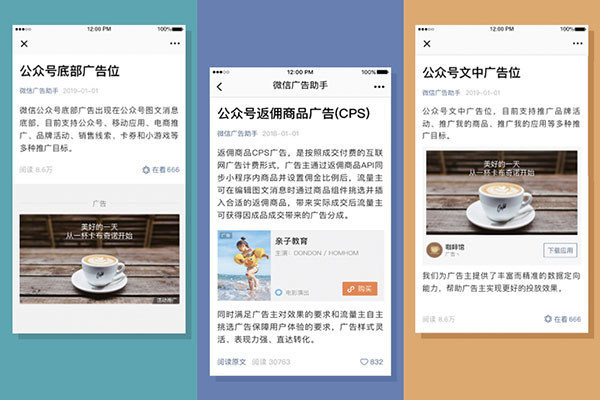 This feature is been in the testing phase since 2016.
What WeChat Official Accounts can use Paywall?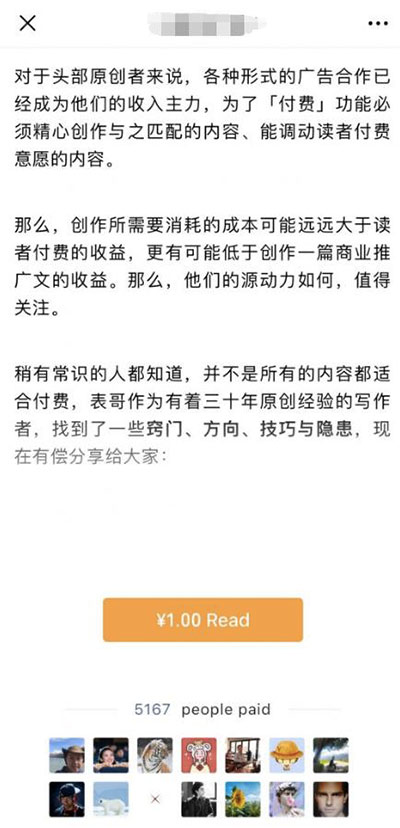 WeChat is currently testing out this feature and only a limited number of qualified accounts can apply to use it during the trial period. Eligible users must have a WeChat official subscription account that has been registered for more than 3 months with at least 3 original articles and without any violations of community rules for 3 months.
Accounts run by media outlets and organizations, governments and companies are excluded from the trial, but if WeChat paywall is successful, it is expected that this feature will be available to a wider group of users in the future.
Pricing model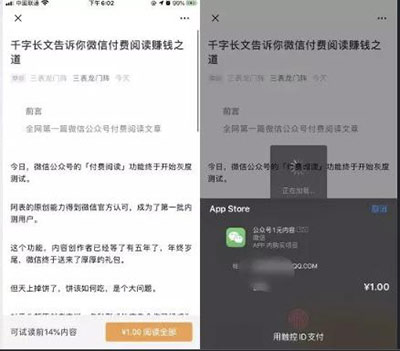 The account owner receives 100% of the payment during the trial period except for payments made on iOS devices, where account users can lose up to 30% in commission fees. On iOS systems, paywall connects with Apple's in-app purchase while it goes to WeChat Pay on Android devices.
Currently, no subscription model is available for users. Readers will have to pay on a per article basis. Account users with verified accounts can charge readers either for selected original content or entire posts from 1 yuan to 208 yuan (15 cents to $30).
Benefits of WeChat Paywall
WeChat has been exploring a number of ways to encourage user stickiness and China is a relatively new market for paid knowledge. With the decline in the average number of posts viewed on WeChat public accounts in recent years, a monetary incentive could be helpful in driving better quality content and raising brand awareness.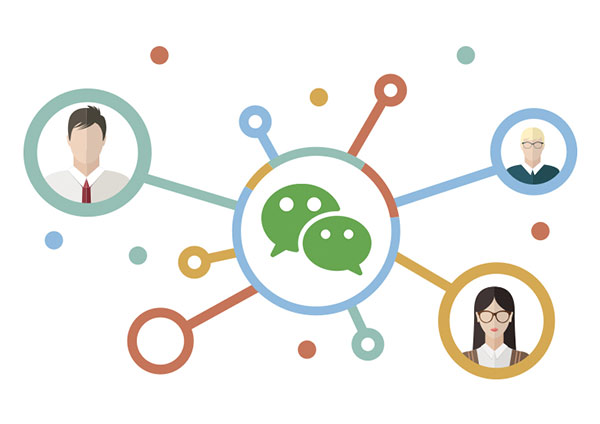 If WeChat decides to keep this feature, paywalls would also give bloggers, influencers, KOLs and other brands on the platform an additional way to earn money on top of generating revenue for WeChat content marketing and KOL marketing.
WeChat paywall appears to be the step in the right direction as the WeChat platform has grown into one of the most important content channels for Chinese consumers to get information. This feature also makes WeChat one of the very few online platforms in China to utilize paid content in this way. With paid subscriptions becoming a growing trend, WeChat paywall has a good opportunity to succeed with Chinese consumers.