This article was originally published on my LinkedIn author profile.
---
Search for 'best content practices' and you'll find advice applicable to almost any channel, WeChat, Instagram, LinkedIn, websites, blogs etc.
Just take these three from Gary Vaynerchuck that I live by;
Provide massive value before asking for anything in return
Stay as authentic as possible
Play the long-term game
So if you create content that aligns with these principles, why can't you copy+paste that same content across all of your channels and call it good? Why do we make such big deal about WeChat being so different to Facebook?
The trick to producing effective content for each social media channels is knowing;
The behavior of your audience on each channel
The reason why your audience is on that channel
The options you have in terms of what type of media you can use and how you can use it
The subsequent actions you can ask your audience to take via that channel
How to maximize attention with the space you have
But why is WeChat so different from Western social media?
The brands that have trouble creating high performing content for WeChat are misunderstanding one or most of the above. WeChat is a tricky platform because it is a blog, a website, Instagram, Facebook, LinkedIn all rolled into one, and this makes it difficult to design content that isn't either completely boring, or all over the place. Not to mention the fact that while we treat WeChat as a social media platform, it is much, much more — user behavior is much different than traditional social media channels like Facebook or Instagram.
So how do you create great content for WeChat? Here are five accounts in August that not only followed some WeChat-specific best-practices, but content best-practices in general:
OKRA
⭐️Best Practice: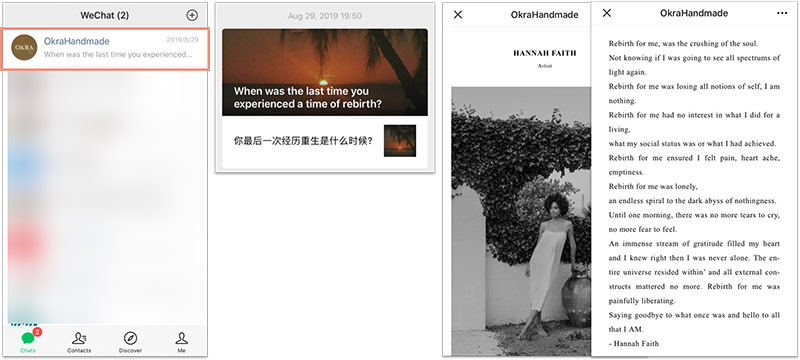 First impressions matter in a world where users are inundated by content. Having a strong title is your first shot at getting someone to open your content and OKRA definitely caught my eye with this one.
But the title isn't the only best practice here — this article is incredibly authentic and real, using thought leaders from relevant industries to contribute their short stories to the piece.
✅DO:
👉🏼Have titles that ask an intriguing question
👉🏼Collaborate with others to tell a story
NIKE WOMEN
⭐️Best Practice [WeChat specific]:
Interactive
Multiple forms of media
Not all of us have the resources and the budget to produce graphics like Nike, but we should all have goals right? This post by Nike Women is another great example from Nike of how you can make a WeChat post fun and interactive for the reader.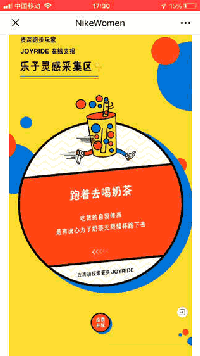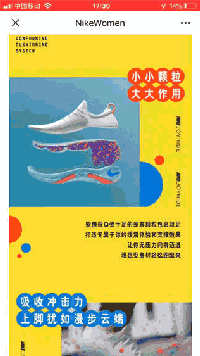 This post is also an excellent example of using multiple forms of media inside a WeChat post. Not only text, but gifs, short videos and colorful photos are used. Don't be afraid to include these in your posts, but make sure you work with a designer who can produce a layout that is engaging, not overwhelming.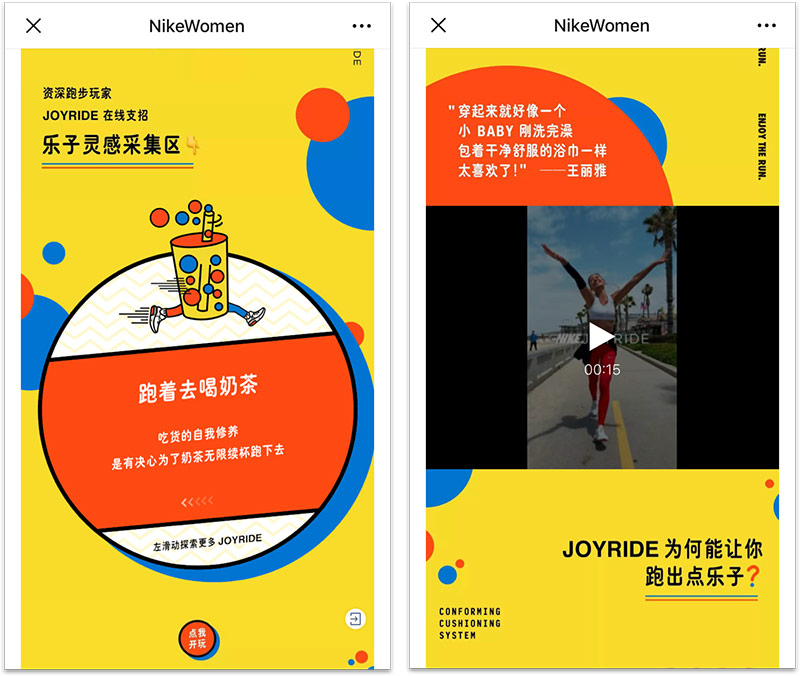 ✅DO:
Have interactive graphic elements
Take advantage of the ability to use video, music, pictures, text etc. within a WeChat post
ASK JERRY
⭐️Best Practice:
Leveraging a Chinese holiday
Encouraging comments & WOW
Whether it's a shopping festival or Chinese Valentine's Day, jump on the hype and try to capture the sentiment of the holiday in a humorous or touching way. DiDi (car hailing app) did this quite well on Mother's Day, posting a touching, yet humorous story of a son-in-law's relationship with his mother, and in the end highlighting their new feature — the ability to hail a ride for someone else.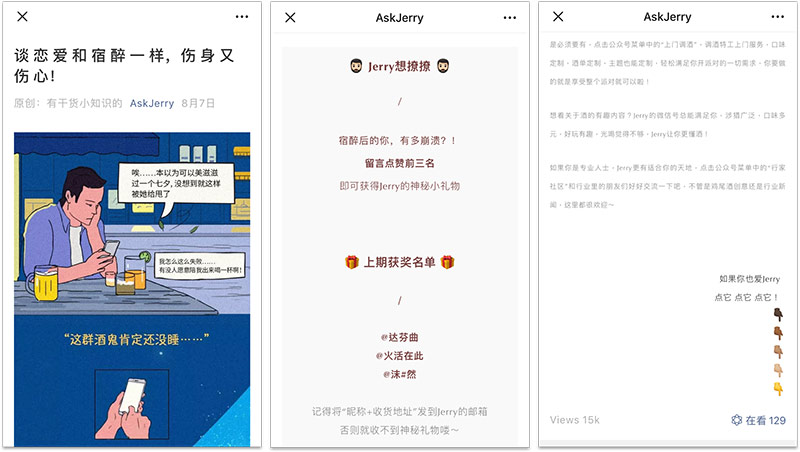 For Chinese Valentine's Day, alcohol and spirits account Ask Jerry leans on the Valentine-less crowd comparing falling in love to hangovers — whether you can sympathize or not, it's a clever way to tie together a popular holiday with the brand.
At the end of the post Ask Jerry asks readers to comment on the article with their worst hangover stories, promising the top 3 comments a surprise gift. Not only does this prompt engagement, but by saying the top 3 rated comments win a prize, commenters are encouraged to share with friends who will like their comment, thus generating more eyeballs on the content.
In addition to fun contest, Ask Jerry also does a simple, yet effective job at calling your attention to the WOW button — a feature that can also boost your article's reach. When a user clicks the WOW button on an article, the article will appear in their friend's Discover tab, increasing the chances your article reaches a new, relevant audience.
✅DO
Use holidays and shopping festivals to inspire your content
Encourage comments and clicking the WOW
AIRBNB
⭐️Best Practice:
Showcasing different audience segments
Giveaway contest
How do you produce content for everyone?
Airnbn has a wide range of offers, from lavish castles to bunk beds in dorm rooms — so naturally they are trying to appeal to a wide range of customers. This piece follows several different customer types as they describe different options for a 48-hour Mid-Autumn Festival trip.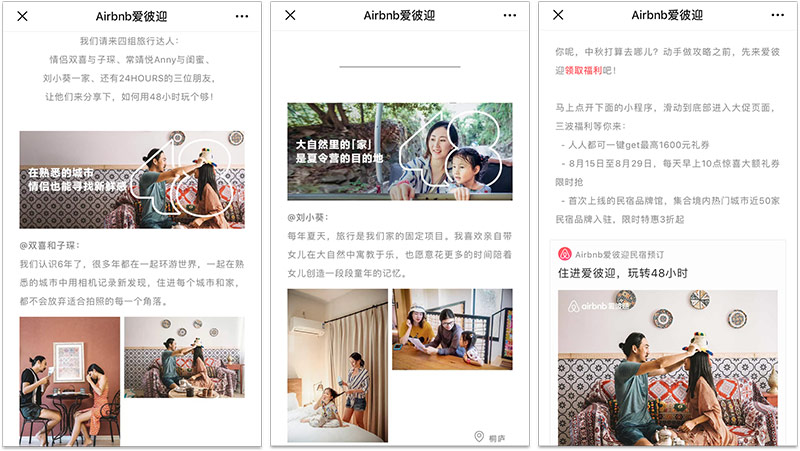 The user-generated-content from each different segment is a great way to show that Airbnb has something for everyone, while also lending authenticity and voice to their content.
At the end of the post Airbnb adds an enticing call to action, encouraging readers to enter their mini program for a chance to win some vouchers.
✅DO:
Try to create content that will resonate with a wide range of your audience
Always include a call to action — make sure you provide the option and encourage readers to continue engaging with your brand.
UNRAVEL
⭐️Best Practice [WeChat specific]:
Maximizing attention
Good photos
For most WeChat Official Accounts (Service Accounts) you are allowed to publish articles four times per month, but each time you can include up to eight articles, one main article and 7 sub articles — however we know that between the first and second article, read rates drop dramatically and even more so for a third and so on, so how can you combat this if you have different types of content to push?
Unravel Stories creatively maximized the attention of readers by including multiple categories of content within one main post.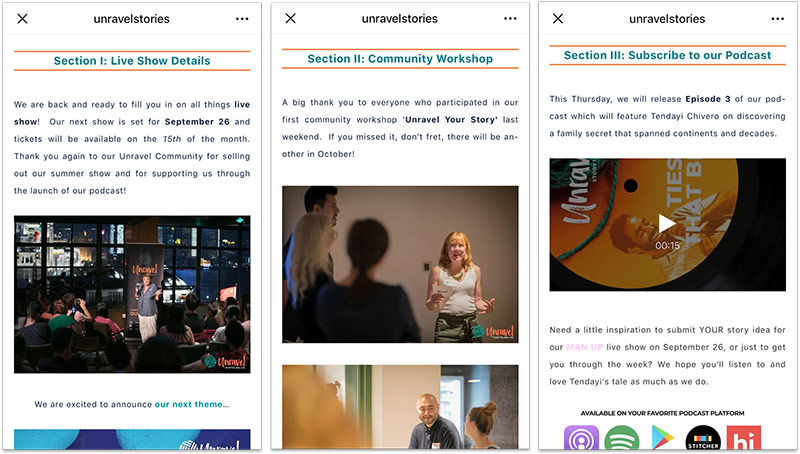 The content is clearly separated so that the reader can tell they are moving through different sections, much like a magazine or website.
Instead of creating multiple different posts to introduce their upcoming event, talk about their podcast or services, which likely would have resulted in several articles getting significantly less views, Unravel pulls readers through the whole post with a clear, organized and impactful layout.
Unravel also includes excellent photos in the WeChat article, they are professional, you can clearly see the subjects in the photo and they are all on-brand. Remember, most readers are likely viewing the post on a mobile phone, so photos of large crowds or small objects are usually not optimal. As a rule of thumb, ANY photos for ALL social media channels should ALWAYS be high quality, clear, and on-brand.
✅DO
Think outside of the box to capture and maintain your readers attention
Include *good* photos!