As WeChat becomes more diversified and saturated with content, building a solid and valuable relationship with your customer base is more important than ever. WeChat users are becoming more selective on what they read and how they view information on the platform. It's vital for brands to account for these ever-changing user habits. So the brands can't do without a solid WeChat CRM strategy.
Instead of using WeChat solely as a tool to spread brand awareness on a mass scale, brands need to explore user-centric marketing tactics to maximize the value of each individual follower. Social CRM is a great tool for brands to position WeChat as a one-on-one service tool. It just comes down to understanding how to leverage the software to your advantage.
What is sCRM in the WeChat CRM strategy?
sCRM = s + CRM = social + Client Relationship Management
WeChat social Client Relationship Management (CRM) software manages, enriches, and generates detailed user data of your target audience with a particular focus on the WeChat platform.
So you can better understand your WeChat-based audience on a personalized level. It serves to enrich customer profiles through social media behaviour and customer data. This leads to richer segmentation for your marketing efforts and improved communication with your followers.
Why leverage social and CRM data?
Combining social data with CRM data adds a very valuable facet about the understanding of our customers. It gives you the ability to tap into your relationship with your customer while giving you the needed information to be better prepared to interact with them.
Brands that take advantage of the social CRMs tend to have a higher level of engagement, understand their customers more deeply, and have a higher ROI due to formatting strategies based on leveraging social behaviour data.
Some WeChat sCRM tools to check out for your WeChat CRM strategy
Here are some sCRM tools with a comprehensive WeChat integration that you could take a look into.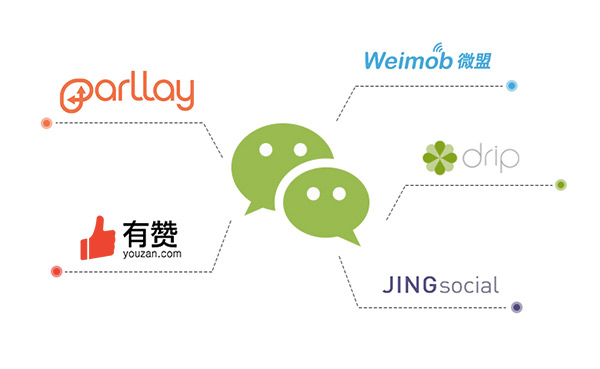 Drip

Drip completely integrates with WeChat and the backend is simple to navigate. You can easily integrate your WeChat with Drip for customer management, article posting, manage QR codes, and other basic functions.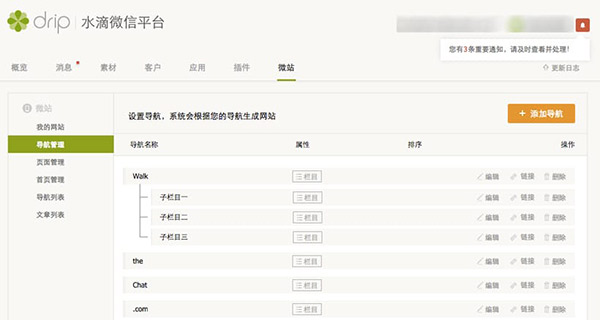 Key features
Basic WeChat backend functions
API is flexible
Receive customer messages directly on WeChat
HTML5 slides
Personalized campaigns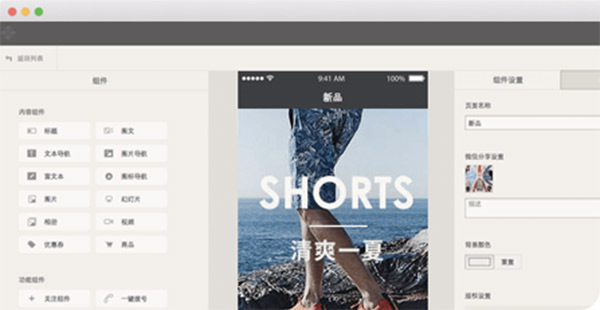 Parllay

Parllay manages customers with detailed profiles, offer customer analysis, accurate group messaging, and provides multiple enterprises API. It's a platform that emphasizes on big data and specializes in identifying important data trends.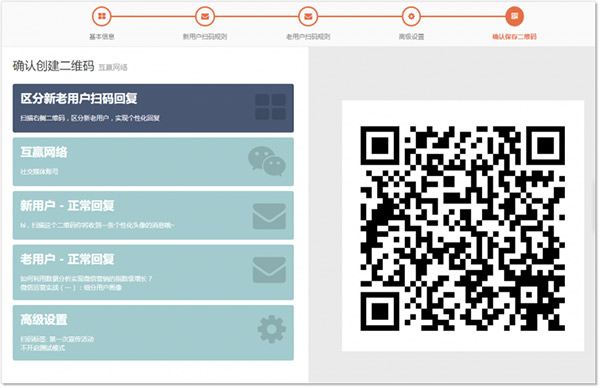 Key features
Multi-channel engagement
WeChat QR code tracking
WeChat user behaviour
User tag automation
Predictive segmentation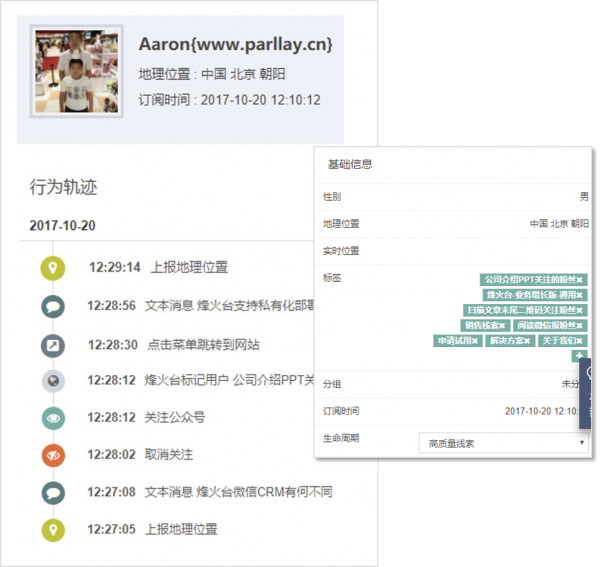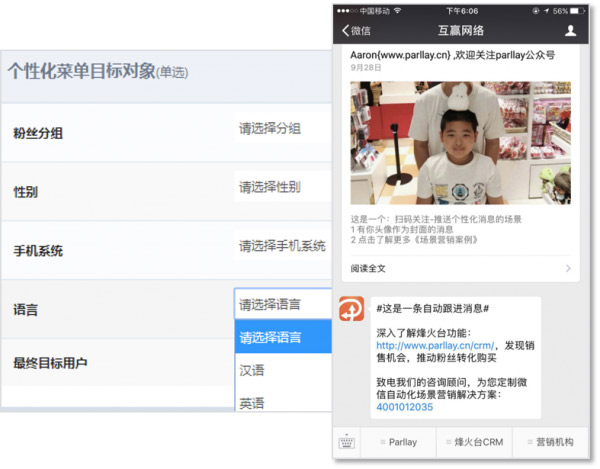 Youzan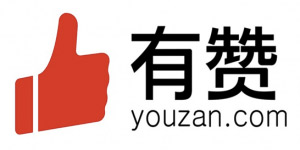 Yuzan has an easy to use WeChat shop template library and simple data analytics for monitoring shop performance. This platform was tailor-made for WeChat and has almost 100 different tools to enhance the customer experience. Youzan is a good choice for brands that want to sell products.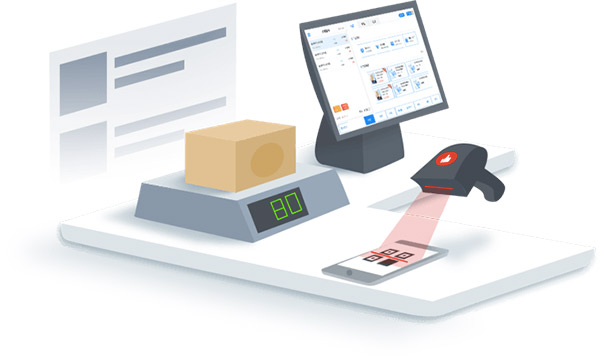 Key Features
Basic WeChat backend function
WeChat shop order management system
Schedule posting time
Auto-reply webpage articles
Can connect with Weibo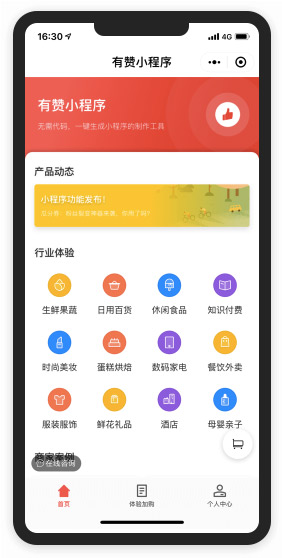 ---
And more sCRM options here to cover the other Chinese social media!
How to leverage sCRM for WeChat
Optimize every customer relationship
Do you have an understanding of how much your customers spend, their buying habits, or how they respond to your marketing approach?
You can take this information using your WeChat sCRM tools for analytics purpose to create detailed customer profiles. You can improve your overall engagement with your audience by segmenting customers based on interests, social behaviour, and buying habits.
Customer profiles include any and everything from banners users clicked on, transaction history, socio-demographic data to QR code tracking.
This allows you to monitor every interaction a customer has with your brand across the entire WeChat ecosystem.
Tailor your WeChat content
Social CRM software can give you an overview of preferences, user tag automation, and multi-channel engagement within your audience segments. Leverage all of this data to release quality content to a specific audience segment at the precise times to boost user conversion. Reach your customers with targeted content based on interests that are also backed by performance analytics.
Publishing the right content to the right people is important for improving the user experience at each touchpoint of the customer journey.
Take advantage of O2O
You can take advantage of O2O marketing by creating new experiences for your customers after they scan your QR code at an offline location. Once a QR code is scanned, you can gain access to a users' information and track the user through tags and brand interactions. Based on the users' behaviour you can push personalized promotions to offer purchases either online or offline.
Chinese consumers highly value omnichannel marketing and this can be a very powerful approach to enhancing your offline presence for creating seamless interactions to your online shop.
Enhance your customer support
As part of the WeChat CRM strategy, you have to take good care of your existing customers who expect fast and direct responses to their queries 24/7 through WeChat-based channels.
With a WeChat sCRM integration, you can now provide customer support that utilizes a customer's interaction history across social channels. This allows you to quickly respond to your customers, catch any negative feedback, and provide complete support that is tailored to their experience.
WeChat chatbots can also play a crucial role in your customer service experience. These chatbots function by analyzing keywords and applying hand-coded rules to appropriately respond to different situations. Considering that Chinese consumers often ask questions at random, chatbots can save you a lot of time and give plenty of opportunities to meet the demands of your customers.
Get involved with social advertising
Once you have an understanding of how your target customer connects with your brand, you can pull new users with similar attributes through WeChat advertising. You can identify your customer's purchasing habits and tailor your WeChat ads to their buying needs with customized offers.
Tracking customer purchases and predicting what they might buy next is much easier when using social media. You can develop customized ad campaigns for purchases similar to their previous ones and then direct them to related products.
Conclusion on WeChat CRM strategy
In the WeChat CRM strategy, leveraging a sCRM tool helps brands to gain a comprehensive view of your audience, produce highly targeted marketing tactics, and offer support with streamlined customer service. It's the optimal way of merging data that empowers personalized marketing and provides a wealth of customer intelligence for brands of all kind.
By fully understanding WeChat sCRM, your brand can experience higher conversion rates and be in a position to always stay ahead of the competition. It can make all the difference of turning a one-time customer into a loyal one and that's why it's virtually a must for brands that want to get the most out of WeChat marketing.