Chinese consumers are increasingly e-shopping all over the world and for brands looking to expand their e-Commerce business, creating a WeChat cross-border e-Commerce platform can be a great tool to add to their marketing strategy.
And as China's appetite for foreign goods continues to mature, international brands can strengthen their brand awareness without having to set up shop directly in China.
Today, we're going to list step-by-step of how you can open your own WeChat cross-border e-Commerce platform and start selling your products to Chinese consumers.

What is a WeChat store?
For those who are unfamiliar, WeChat cross-border stores are mini e-Commerce platforms that exist within WeChat. WeChat users are able to make purchases from the store with a one-click-payment option using WeChat Pay.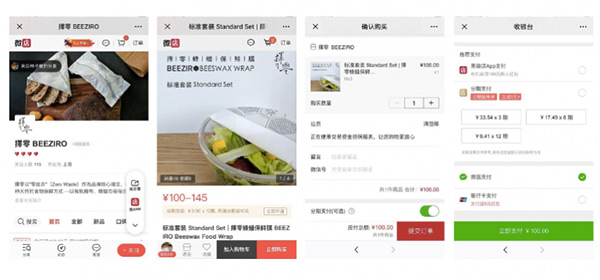 Step-by-step guide for WeChat cross-border store creation & promotion
Your brand has the capability of opening a WeChat cross-border e-Commerce platform and using all of its functions without having a Chinese business license. Your products can be shipped directly from overseas or through a stored warehouse.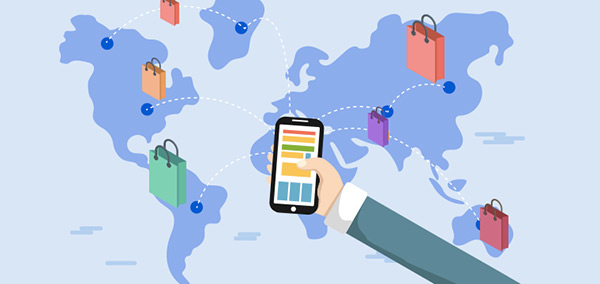 Payments are processed in the Chinese Renminbi and then transferred to your local bank account in your local currency.
See below for a step-by-step guide to open your WeChat cross-border store
Open a WeChat Official Account

For a Chinese company, you can open a subscription or a service account, otherwise, you can opt for WeChat Service Official Account if you are an oversea company. A WeChat Service Official Account is always recommended considering that they have more features for marketing such as sales support. If you do not have a Chinese business license, you have two options of getting a WeChat Official Account opened:

Option 1: You can borrow the license of a business partner or use a third party agent. If you decide to use this option, you will have to link your payment to a WeChat cross-border payment account considering the normal WeChat payment account is linked to the business license that set up your account.

Option 2: You can also apply for an Official Account directly through Tencent (parent company of WeChat). This process can take up to two months and requires a US $99 fee.

Apply for a WeChat cross-border payment account

You need a cross-border payment solution to sell cross-border via WeChat. This account allows your customers to pay in RMB using WeChat Pay, and the payment will be sent to your overseas bank account. You can apply through certified payment agencies and local financial institutions or directly through Tencent.

Create a WeChat cross-border e-Commerce website

You have the option of creating your own WeChat store from scratch. If you decide to create your own store, you should conduct user experience research to find out user expectations of the local market.

However, most brands rely on third-party providers (similar to how people use Shopify). You can build a stellar WeChat store within a short amount of time using third-party platforms.

Upload products to your WeChat store

Third-party WeChat store providers offer many different types of solutions for uploading products. Popular e-Commerce sites such as Shopify, Magento, and Drupal are integrated with WeChat. Your products and inventory will be uploaded to WeChat automatically in real-time.

The custom API integration is also available to you if you do not want to rely on a third-party platform to create your store.

Design your WeChat store

The design of WeChat stores is often related to brand image, but there are standard design rules to follow. WeChat stores often consist of a lot of detailed pictures. Product descriptions should be used with caution considering that Chinese characters can make it difficult to load the details of your product page.

If you are really serious about marketing to China, it is recommended to use professional support to make sure your store is localized with great user experience. Most WeChat stores are successful because they provide a convenient and simple purchasing experience.

Marketing your brand story

WeChat Advertising your brand story is as important as the product that you are selling. It's important to include a detailed description of your brand history in your store. Also, include production and logistics pictures in order to add credibility to your brand. Promoting your story can play a key part in converting clicks to purchases.

Strengthen your store with a WeChat Public Account

Use a WeChat Public Account as an additional marketing tool to promote your products and business. You can take advantage of posting relevant promotions and announcements to attract new customers to your store.

Take advantage of cross-promotion

Cross-promotion with other WeChat Official Accounts can be very beneficial for driving traffic to your store. Partnering with influencers or using KOL marketing method work well for B2C businesses and partnering with other accounts related to your fields works well for B2B businesses.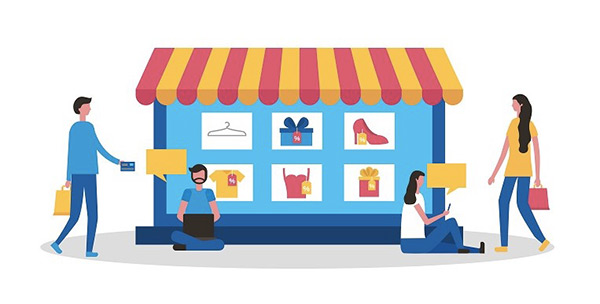 The rising demand for overseas items has put WeChat cross-border e-Commerce platform in a good place for businesses that want to expand their market. WeChat stores are great additions to add to your overall e-Commerce business. By using these steps to get set up with your WeChat store, you can start penetrating the Chinese market without actually setting up an offline store.