This article was originally published here.
---
Ability to minimize Mini-programs and other assets
WeChat released a new version… and it is becoming even more like an operating system.
The main update was the ability to minimize content into several floating windows so that users can easily add temporary tags and switch between contents. This ability existed previously limited to just one article, and it now extended to all kinds of assets.
Users can easily minimize a Mini-program they are looking at and get back to it later.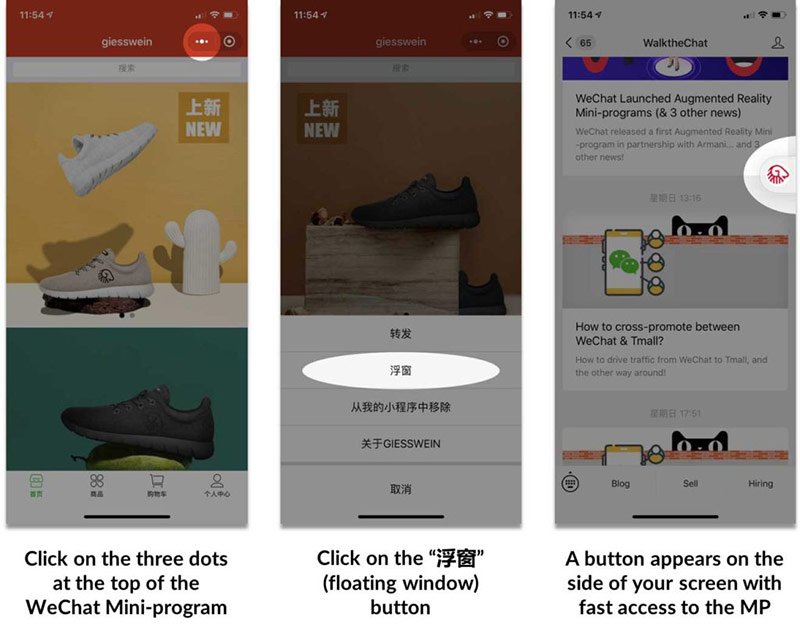 When clicking on the side button, users can access all of the assets they have minimized. The limitation is 5 assets (mini-programs, articles, files) + music.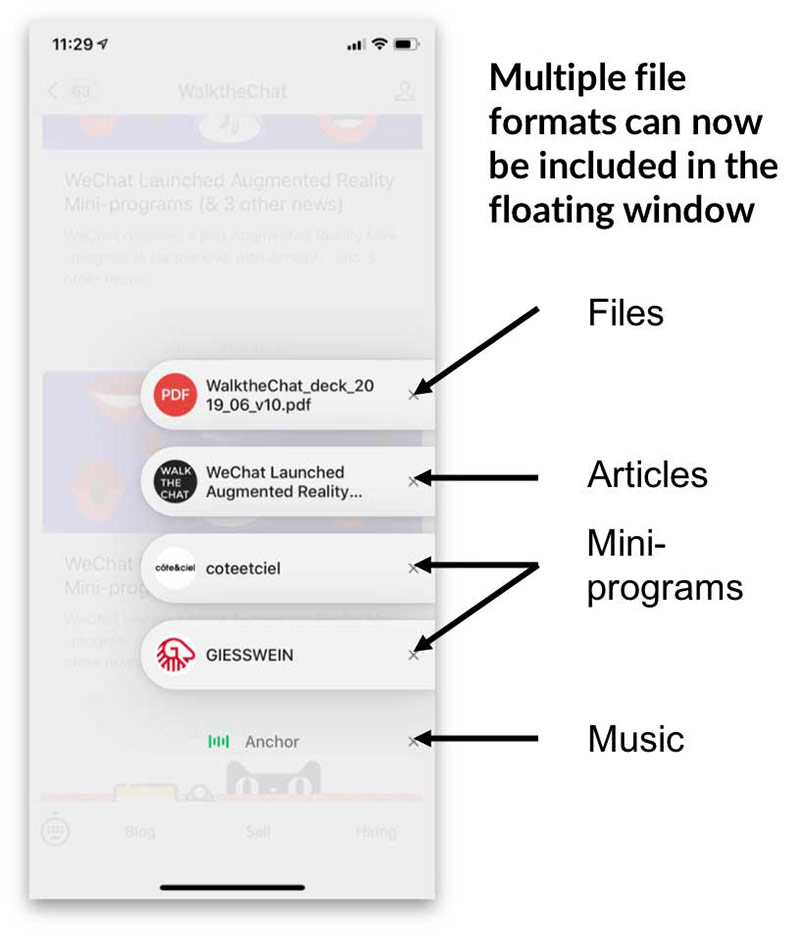 This change is a new step toward WeChat becoming more of an operating system. Users are invited to stay within WeChat while accessing various applications, and can conveniently navigate between these "Apps within the App".
Improved support for videos
The new update of WeChat also comes with better integration with video assets. For instance, the display in the "看一看" section of WeChat (which regroups most popular articles) was upgraded.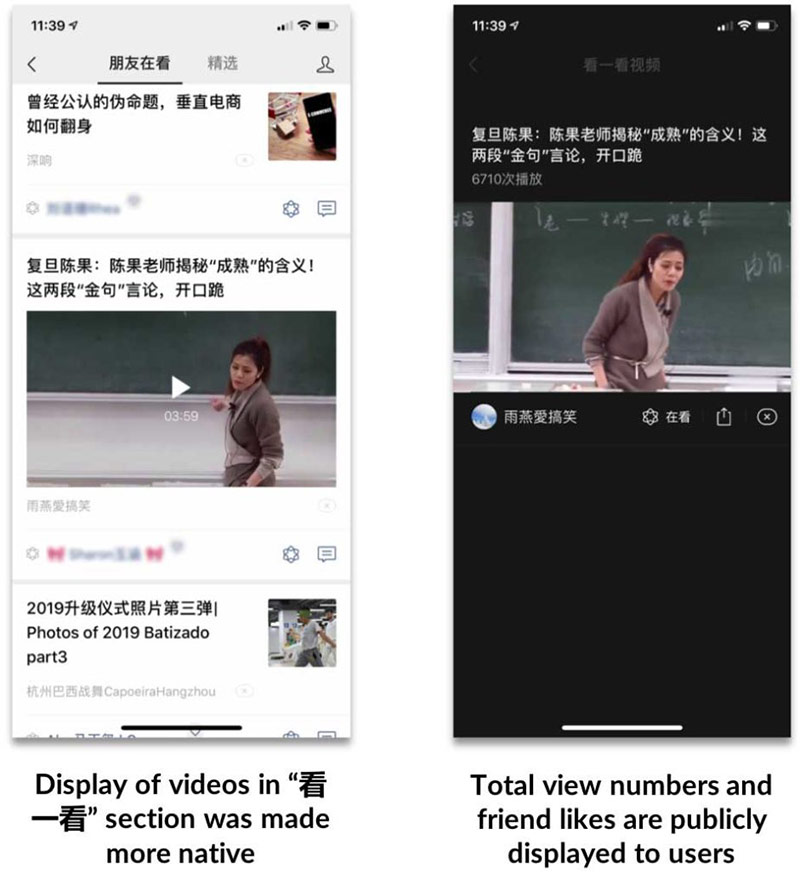 The display of videos is now more native, and the total number of views for the video is publicly displayed.
This is a natural defense move as WeChat is pressured to improve its video-sharing capabilities.
While Facebook successfully made the transition to video (according to eMarketer, 24.5% of U.S video ads spending in 2018 was done on Facebook), WeChat's market share is eaten away by short video platforms such as Douyin.
Upgrade of WeChat Official Account profiles
WeChat also modified the profile of WeChat Official Accounts' information page for non-followers. The new interface is more compact and the article history display is a lot more user-friendly.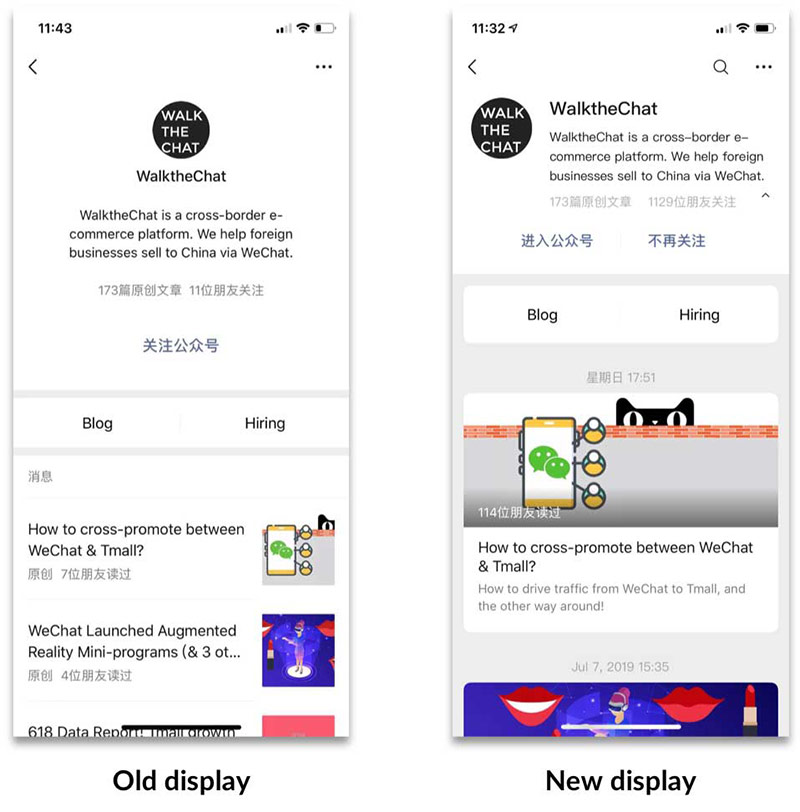 The new format also enables users to scroll through the account's entire publishing history directly.