WeChat heat-map is the feature available in the dashboard of WeChat Official Account. When login o WeChat back-end, this analytics data helps to understand better your readers and the followers of the influencers you are collaborating with.
---
This article was originally published here.
---
WeChat heat-maps
WeChat improves analytics back-end with "heat map" function.
WeChat added a "heat map" function to the analytics back-end which indicates how far users have read WeChat articles.
For instance, in the graph below, only 10% of readers read more than 90% of the article, while 50% of them read the article halfway.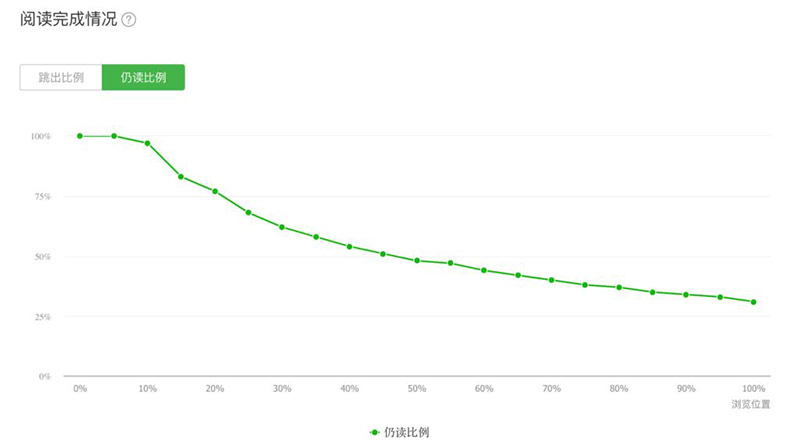 This feature enables marketers to go beyond clicks and re-shares. For instance, it allows admins to identify a poorly performing article that only gets reads by leveraging clickbait.
The feature is also useful to identify interesting articles in sectors such as B2B where sharing rate is low. B2B users might read an article through to the end, but not want to share it on their WeChat Moments.
How to access the "heat map" feature
Click "内容分析" on the WeChat Official Account back-end
Click "单篇群发"
Click on the article for which you would like to see a heatmap
Scroll down to the "数据趋势" section
Top follower analytics
WeChat also added Top Follower Analytics to the WeChat Official Accounts backend.
The top followers are defined as the users who have your Official Account as one of the 12 most-read Official Accounts on the top of their Subscription Account folder.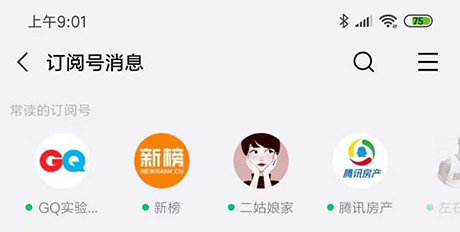 The new analytics system now enables you to view these top followers' demographic information, including the number of top followers, gender, age, city, and operating system.
The top follower analytics is a more accurate measurement of your real "active" followers compared to the overall follower analytics. Especially since subscription accounts usually have a lot of "ghost followers" who never read articles. Now you can focus on the most active user group to fine-tune your content.
How to access the feature
Click "用户分析" on the WeChat Official Account back-end,
Click the "常读用户分析" tab
According to the NewRank Top 500 WeChat Official Account report of August 2019, the average percentage of active users is 11%. Comparatively, the average top article open rate is 4.3%; and almost half of the users would finish reading 100% of the article.