This article was originally published here.
---
WeChat has been trying hard to sell ads lately, not very successfully. Although Tencent announced it would increase the number of ads sold on the platform, the advertising growth rate went down from 25% YOY to 16% from Q1 to Q2 2019.
The reasons for this drop? A challenging macro-economic context, but also the intense competition from Douyin, Toutiao, and other news Apps.
WeChat is however not planning to stand still. The platform announced several improvements to its advertising system over the last few weeks.
Improvements to the advertising system
WeChat Mini-program video advertising
It's no secret, advertising is moving away from articles toward video. It was therefore essential for Tencent to include a video ad format into its Mini-programs.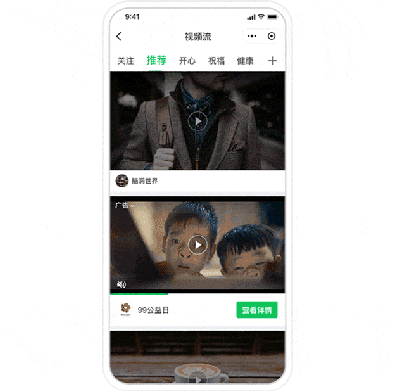 The mini-program ads exist in two different formats:
In-content ads which are displayed in the middle of a Mini-program page (see example above)
Pre-roll advertisings that are shown before viewing a video. They can last between 6 to 15 seconds
It is up to the developer of the Mini-program to decide if and where the ads will be shown. If developers wish to use ads to monetize, they can add a few lines of code inside their Mini-program:
<view class="adContainer">
  <ad unit-id="xxxx" ad-type="video" ad-theme="white"></ad>
</view>
A video will then be displayed, and 50% of the advertising revenue will be shared with the developer.
New social information into banner ads
Despite the growth of video ads, Tencent is not neglecting banner ads (according to QuestMobile, banner ads still represented 71.7% of FMCG companies advertising spending as of H1 2019).
The first improvement made to banner ads aims to further leverage the social features of WeChat. When seeing an ad, users can see how many of their friends are already following the official account.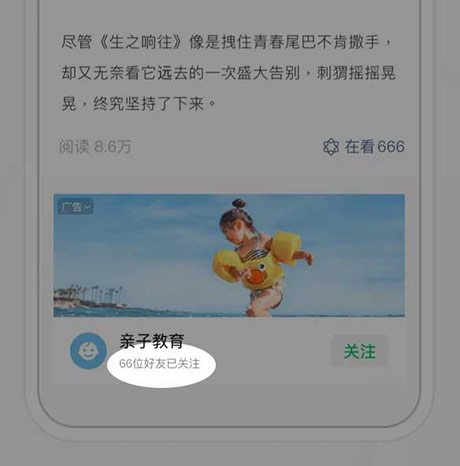 Another improvement was made to location-based ads. These ads can target users in a very precise geographical, down to a few blocks. Since the update, the address of the location can directly be displayed within the ad.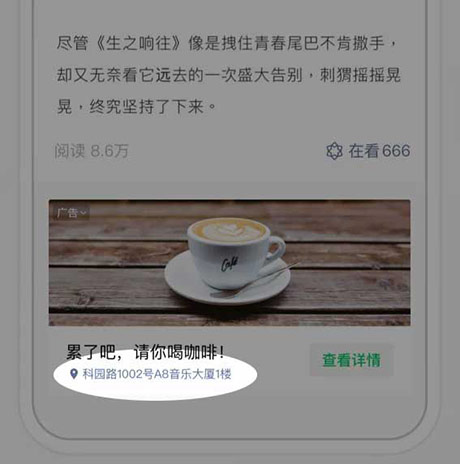 More complex navigation within interstitial ads
Interstitial ads cover the entire screen and are shown to users during transitions within the mini-program (for example when opening it, or after losing or completing a level in a mini-game).
These ads used to only include a video (6s to 30s) and a call to action. However, users can now navigate through various cards within the ad in order to learn more about the product or service which is presented.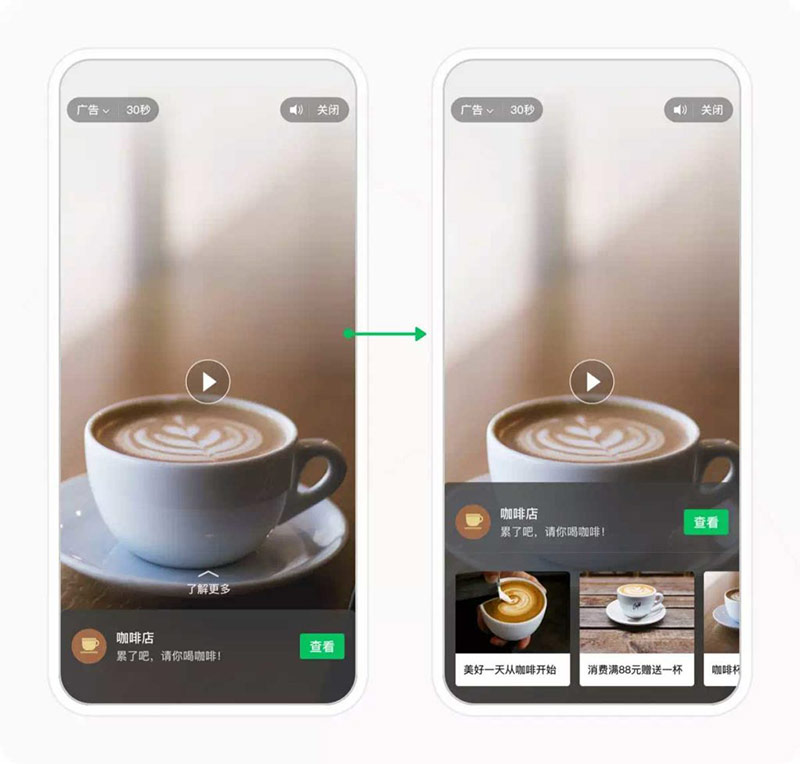 This is useful to provide more context to the user and convince them to click on the call to action.
What is the cost of these new WeChat ads?
When WeChat moment ads first came out, they were notoriously expensive. CPM (cost for 1,000 impressions) was as high as 180 RMB, and companies had to invest at least 10 million RMB in order to launch campaigns.
Tencent is now trying to make WeChat ads more widely available, and the new advertising formats are much more competitive.
With a CPM almost 5 times more than affordable than WeChat moment ads, these new formats give marketers a real chance to run profitable campaigns.
WeChat advertising campaigns used to focus on awareness, they can now aim for a return on investment.
WeChat vs. ByteDance
A lot of the efforts from WeChat to improve its advertising system are a reaction to the rise of ByteDance. ByteDance owns the Apps Douyin and Toutiao, which have increasingly been attracting advertising budgets.
Because ByteDance didn't go public yet (it is as of today the world's most valuable start-up), there are no official figures of its advertising revenues.
QuestMobile estimated that the food delivery App Meituan spends 85% of its advertising budget on Douyin and Toutiao, against only 3.2% on WeChat.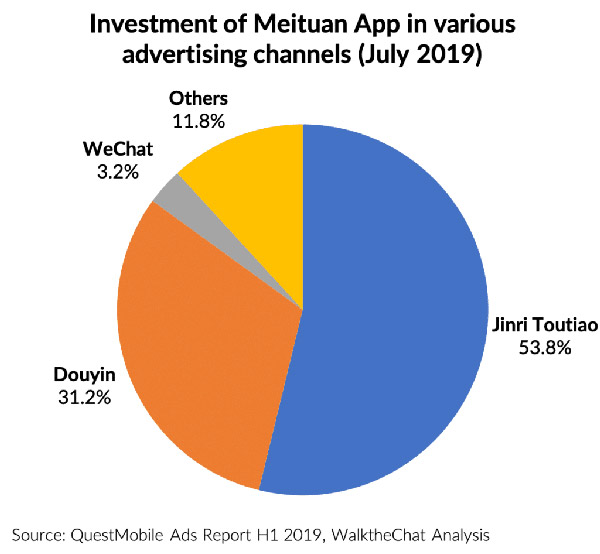 This is all the more shocking that Meituan is backed by… Tencent.
Through its strong growth and affordable cost (CPM on Toutiao can be as low as 10 RMB, and Cost Per Install could be optimized to just 6 RMB), ByteDance managed to steal the show from the largest social App in China.
Conclusion
The advertising system of WeChat has long been overpriced, clunky and stagnant.
Fortunately, macro-economic changes, competition and investors pressure are pushing the App to make drastic changes. WeChat has been refining its advertising features to make them more efficient and affordable.
Given the fast pace of change, we can expect WeChat advertising to become a much more profitable promotional channel by the end of 2019.