101: how to develop a WeChat Mini Program
Integrations
WeChat UnionID: what is the difference with OpenID? How to set it up?
UnionID is the unique user ID across every WeChat element (Official Account, Mini Program, H5) that is bound to the same open platform account.
So for a given user, the UnionID is the same for every WeChat element. However, the OpenID is different between Official Account and Mini Program and H5
WeChat Payment
Template message
UI component development
Performance optimization
Development frameworks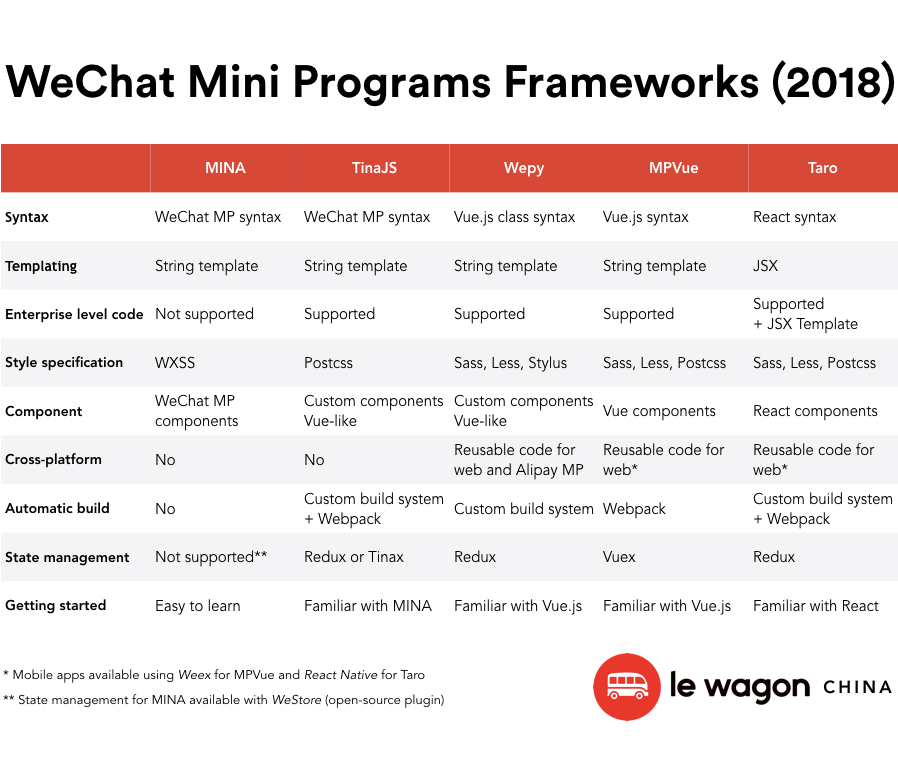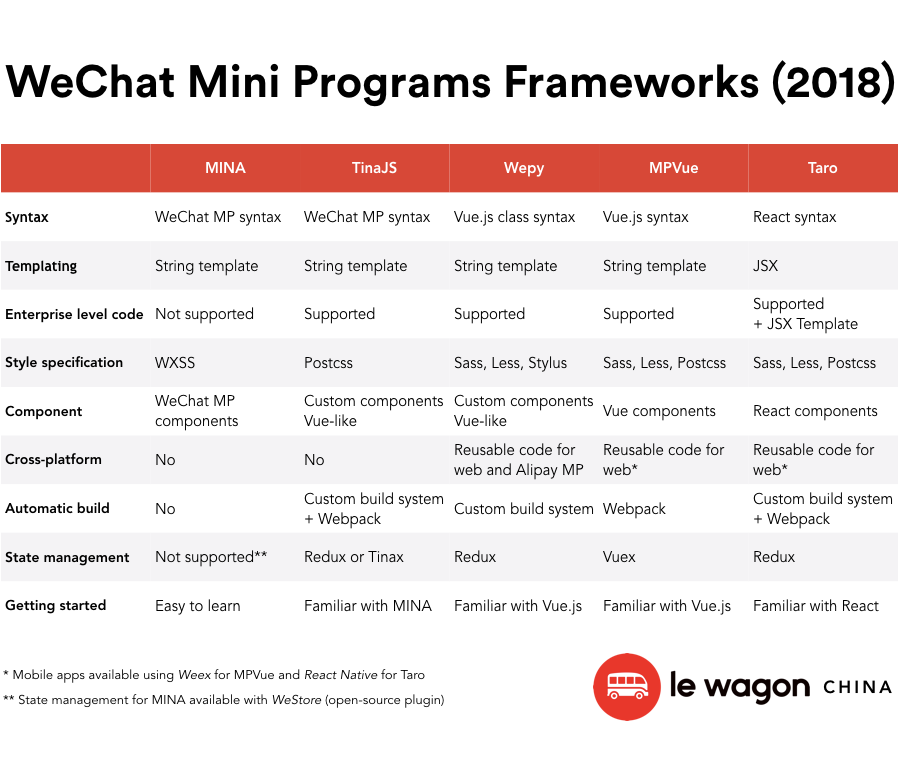 What are the requirements? What do you need to create a WeChat Mini Program?
You don't need to develop them from scratch any longer: the Mini Program ecosystem is commoditizing very fast
Mini Programs are commoditizing very fast, with:

the emergence of use case focused drag and drop builders: e-commerce shops, loyalty programs etc.
maturing frameworks allowing to create multiple front-ends (H5, mini programs) from a unified codebase
Mini Program Generators (Drag & Drop UX) = sxl.cn
---
Mini Program performance measurement and analytics
All in one place – essential reports to learn the basics:
---
---